Paulo de Araújo / MMA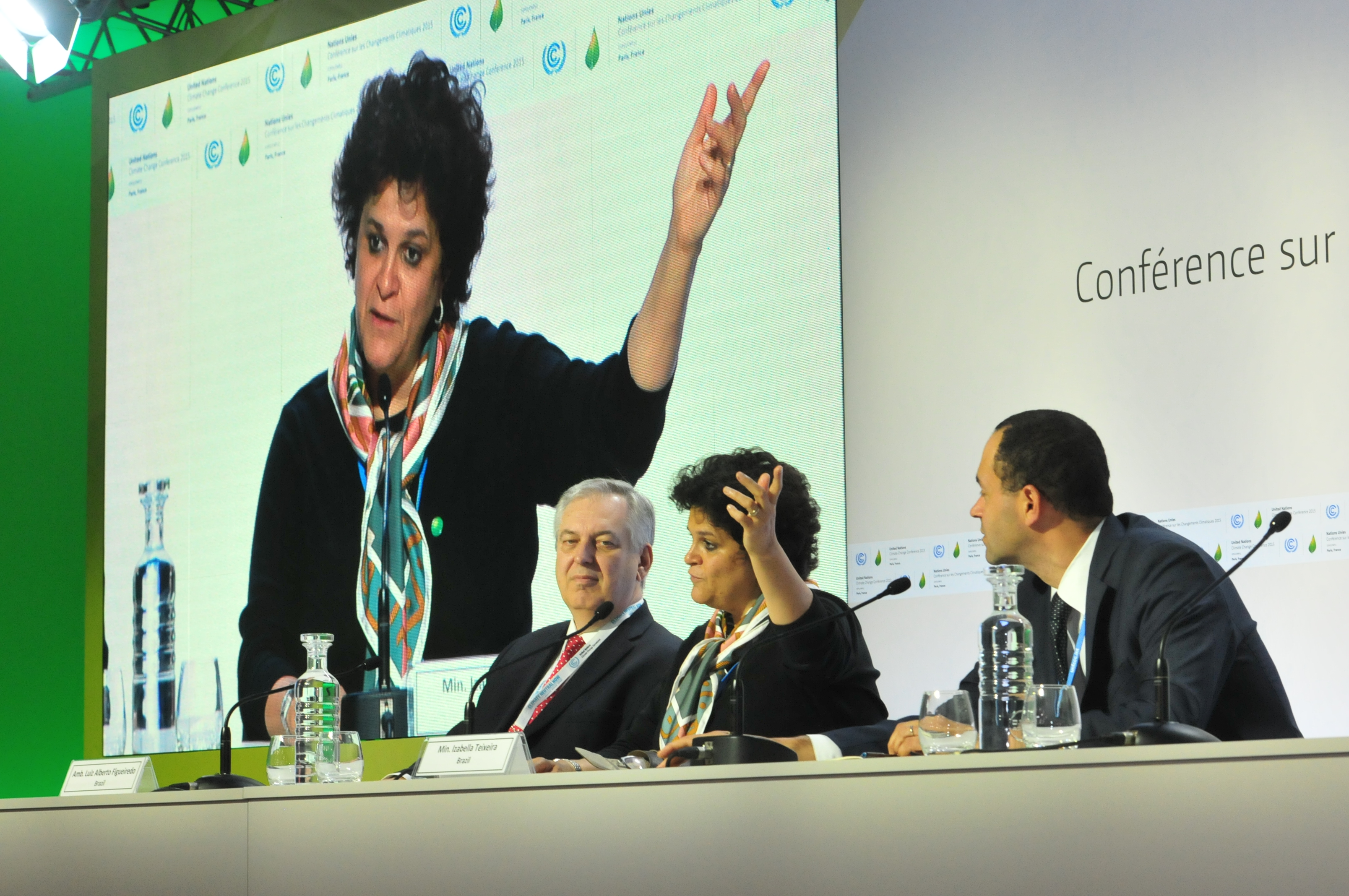 Izabella: "We believe in transparency"
By: Lucas Tolentino, special envoy to Paris - Publisher: Marco Moreira

The Brazil joined the 'high ambition coalition', which seeks bolder commitments to contain the rising global temperature. Beside powers such as the United States and the European Union, the country joined the group trying to increase the firmness of the agreement on the agenda at the 21st Conference of the Parties (COP 21). The Summit takes place until this weekend in Paris, and aims to seal a pact to curb global warming.
The accession of Brazil to the group is new breath to the Agreement of Paris. Known worldwide for its efficiency in resolving diplomatic clashes, the country was applauded at COP 21 when the coalition members made the announcement. "This is a political group that has the role of dialogue between those seeking ambition," explained the Minister of the Environment, Izabella Teixeira, head of the Brazilian delegation. "We believe in transparency in."
SCIENCE
The decision was basted in meeting Izabella Teixeira with the Minister of Foreign Affairs of the Marshall Islands, Tony Brum. On climate change, the country joins other island nations such as Tuvalu, both concerned about a possible disappearance if sea levels rise due to global warming. Also part of the high-ambition coalition Latin American developing as Mexico and Colombia.
The group supports, among other things, the relevance of technical data to support government measures related to climate change. For Tony Brum, science has to be translated into the covenant that 195 countries are trying to establish at COP 21. "We are not at this conference to reach a minimum agreement," said the foreign minister of the Marshall Islands. "The text has to promote decarbonization of economies."
CONSENSUS
Signatories of the United Nations Framework Convention on Climate Change (UNFCCC, its acronym in English), 195 countries are meeting in Paris in order to find a consensus on what they can do to prevent global warming. At the end eve of negotiations, scheduled to finish this weekend, nations do analysis of the current text of the agreement, which brings together cutting targets of greenhouse gas emissions worldwide.
It is expected that the Paris Agreement start earnest in 2020. From there, the countries that signed the protocol will have to put into practice the promised action to cut emissions. The goal presented by Brazil is to reduce emissions 37% by 2025 and 43% by 2030 - both compared to the levels of 2005. For this, the country will, among other things, the reforestation of 12 million hectares and invest in sources renewable energy.


Social Communication Office (Ascom / MMA) - (61) 2028.2265